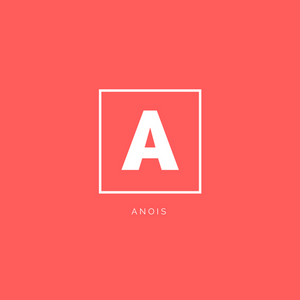 Anois 2020 - Irish Grammar Checker (Windows)
Regular price $107.00 Sale
"Thinking about buying Anois? I wanted to let you know that my latest Irish grammar checker GaelGram is now available because it's even more powerful than my original Anois software. GaelGram is my new online Irish grammar checker that works in the cloud. It'll check your Irish grammar and Irish spelling - and even suggest automatic corrections. It works on laptops, tablets and phones via web browsers and includes downloadable add-ins for Word, just like Anois and GaelSpell. Click here to find out more about GaelGram. There's a free trial available of GaelGram too."
- Diarmaid Mac Mathúna, Founder, Cruinneog


Anois 2020 is my original Irish grammar checker for Microsoft Word. It combines the powerful Gramadóir grammar engine with the GaelSpell Irish spelling checker in one easy to use package. When you buy Anois you don't need to buy GaelSpell separately because it's built in. But Anois will eventually be superceded by my new online Irish grammar checker called GaelGram.
Irish Grammar Checker Features
Checks Irish grammar inside Microsoft Word
Automatically suggests corrections to many common mistakes
Package includes GaelSpell Irish spelling checker
Powerful Irish grammar engine Gramadóir checks for hundreds of Irish grammar rules
Includes sophisticated bonus Irish thesaurus feature
Works on Windows computers
Anois checks Irish grammar seamlessly and quickly inside Microsoft Word for Windows. Anois's integrated An Gramadóir grammar engine catches common problems associated with séimhiú's and urú's at the beginning of words and many other more complicated Irish grammar rules too. Its built-in Irish spelling checker (GaelSpell) also checks Irish spelling as you type and will help spot when you've missed a fada on "focloir" instead of "foclóir" (or even, ironically spelled "Gramadoir" instead of "Gramadóir.") It'll save you significant time because you won't have to go back and forth to an Irish dictionary.
Customer Feedback
"A fantastic resource as a student primary teacher." - Shauna D.
"I have successfully downloaded it and it is a life saver!" - Lauren K.
 "Excellent customer service. Diarmaid responded promptly to any questions I had and was extremely clear and helpful in his response. The product is also an excellent resource. I would highly recommend Cruinneog for their service." - Aisling Mc S.
"I have been finding it very useful with my Irish studies" - Aoife W.
"Delighted with it" - Emma D.
Checking Irish Grammar in Microsoft Word
Anois works with the full version of Microsoft Word on most Windows desktops and laptops. We're pleased to offer a full refund if the software doesn't work on your computer for any reason.
Annual Subscription for Anois Irish Grammar Checker
The annual subscription "Subscribe & save" price includes:
- Download license for this version of Anois and future versions
- Unlimited technical support via email
- Free downloads of updates published while your subscription is active
One-time Purchase for Anois Irish Grammar Checker
The one-time purchase price includes:
- Download license for this version of Anois only
- 30 days of technical support via email
- No updates 
Using a smartphone to order our Irish Grammar Checker?
On a mobile device at the moment like a smartphone or tablet? No problem - order now and we'll e-mail you a link so that you can download it straight to your desktop or laptop later on.